Published by Otis Books/Seismicity Editions in 2008, this story collection features offbeat heroines forging their way through the California desert and other equally stark locales, on a paradoxical quest for solitude on the one hand and human connection on the other.
Purchase here.
"A stingingly funny fiction debut."
– Bomb Magazine
"A quietly devastating and mordantly funny collection."
– LA Weekly
Populated by wise animals and hapless humans, The Protester Has Been Released evokes an end-of-the-world feeling that is equal parts dread and hilarity. In ten precisely rendered stories and a novella featuring the American president's daughter, Sarbanes takes on the big questions with gallows humor: What is freedom? What is love? What is art? And what does it matter now?
Purchase here.
"This is a profound book and necessary to the times we are living in. Sarbanes explores the boundaries between ourselves and animals and Americans and the wider world in ways that illuminate the true issues behind the false ones. We need this book now."
— Danzy Senna, author of Caucasia and You Are Free
"Exploring the subtle and not-so-subtle disjunctions between the so-called animal and the so-called human world, between police and citizens, between the president and its electorate, between rich and poor, and between humans and the world, The Protester Has Been Released is a funny, humane, and scalpel-sharp collection. Only after you finish do you realize how close these worlds are to our own, and how implicated you are."
— Brian Evenson, author of A Collapse of Horses
"The Protester Has Been Released gives yet more proof that Janet Sarbanes is a comic genius. She's also some other kind of genius: these stories and novella range over broad territory, but in every case, Sarbanes is artful, precise, and prescient. Unfortunately, her apocalypse is ours, too. But as the end approaches, she's terrific company."
— Rachel Kushner, author of The Flamethrowers
A young girl named Vita, her llama friend Graeber and many others live happily together on a giant pancake. It doesn't hurt to fall there, and whenever they get hungry, they just tear off a piece of the pancake and eat it. But one day a greedy stranger starts stuffing the pancake into his dirty great bag, and they must band together to save it.
Purchase here.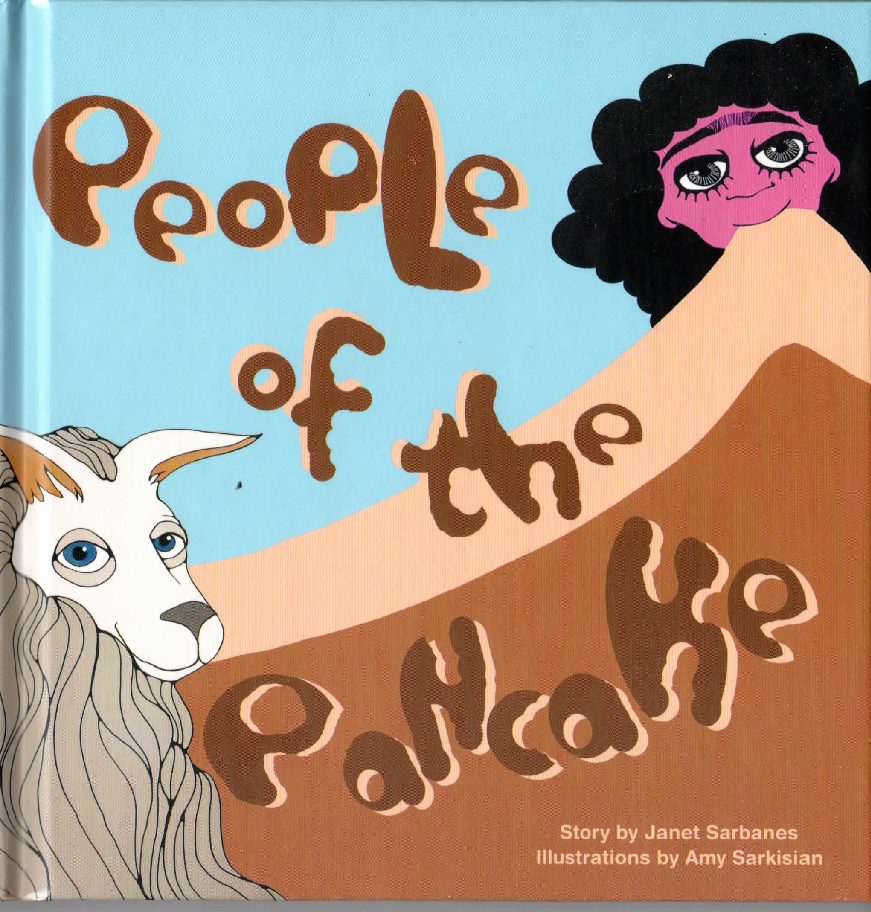 Looking to get a book for your child, or someone else's child, that isn't the usual branded superhero princess crap?! Look no further than this sweet but slyly radical book for kids by Janet Sarbanes and Amy Sarkisian, with typically excellent design work by Kimberly Varella.
— Half Letter Press